How it works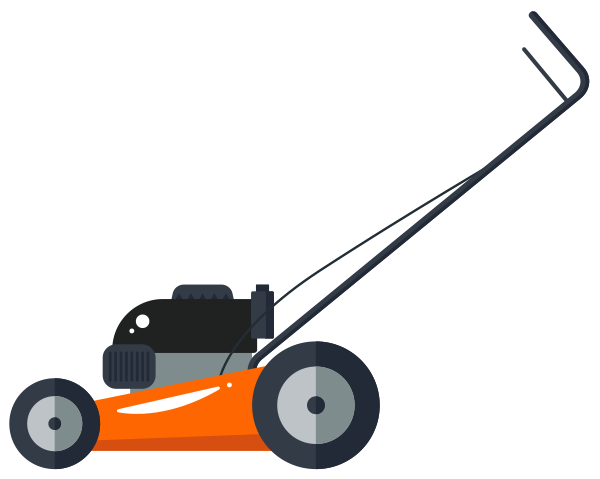 Book
Select your lawn size to view pricing and book your regular weekly/fortnightly grass cutting.
Mow
Our trained grass-cutting team will turn up as scheduled and tidy after themselves, leaving you with great-looking grass.
Done
Our easy payment system means there's nothing more for you to do! And our rolling subscription saves you the hassle of rebooking too.
Our subscriptions
Pay as we mow
A service for those who usually take care of their grass cutting but just need some short term help from us. It's a simple monthly rolling subscription so you can use our service when you want during our mowing months, with payment paused over the winter.
Seasonal saver
A service for those who want to completely forego the hassle of mowing their lawn and hand it over to us. The subscription covers from when you book until the same time next year, with an auto-renew in place to save your having to remember to rebook – unless you say otherwise. All monthly payments are paused over the winter.
First free cut offer
As a thank you for joining us, we'd like to give you your first cut for free! Therefore, your first monthly payment will only be collected after your first free cut but in advance of your first month's subscription. You can request to cancel anytime before the first payment – but we're so confident that you'll love our service that you won't want to.
Lawn size estimate
The grass cutting price selector on our website is really easy to use. Simply add together your total lawn areas (eg. front and back lawns combined) and select which size option seems the closest. But don't worry if you get the estimate wrong during booking. Our team will measure your lawns during the first cut and we'll be in touch if the pricing package needs to be adjusted.
What to expect for the first cut
Our team will assess the length of the grass when they visit. If the grass has literally been growing under your feet, it may take us a couple of cuts to get it to the optimal length, so don't be surprised if we leave it a bit longer on our first visit. With ongoing, regular cuts we'll have it looking great in no time. If there are any issues, we'll be in touch by email.
What our service includes
Our team carry mowers, strimmers and leaf-blowers on board. They will assess your property (including access) and will use the most suitable equipment to achieve the best result. Our service only includes regular grass cutting (and not other gardening services). We apply all our expertise to creating efficient systems and techniques so we can give you a great grass cut at a competitive price.
Monthly payments
When you book our grass cutting service, you simply enter your card details and payment will be automatically collected on the same date each month following your first free cut. We're confident that you'll be delighted with our service and want to continue, so we have a rolling subscription in place to save you the hassle of rebooking.
Grass cutting schedule
The team will visit on a regular day of the week so you know when we're coming and we'll be in touch by email if your schedule ever changes. Our mowing season runs from the beginning of March until the end of November and we automatically pause customer payments during December, January and February.
Get your first cut for free - by this time next week!
Book now
More information is available in our our Frequency Asked Questions
View FAQS