Frequently asked questions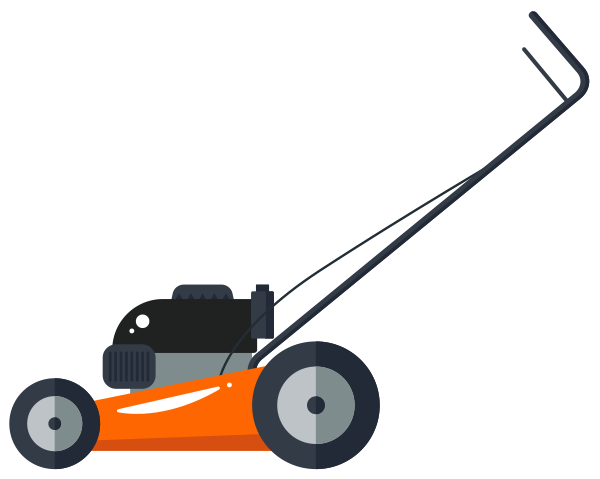 Do you recommend weekly/fortnightly cuts?
Weekly cuts are best way of keeping your grass looking great throughout the season. Our unpredictable British weather means you'll get a better finish if we cut a small amount regularly. However, we do offer fortnightly cuts, although we have to charge more as it takes us longer to cut the grass because it will have grown more.
How short will you cut my grass?
We will always cut your lawn as neatly as possible, whilst taking into consideration the external elements at that time. If the grass is wet, the mower won't be able to cut off as much grass as when it's dry. If the grass is suffering from drought, it's always best to leave it a bit longer to protect it. Rest assured, we'll always do the best for your grass.
Why do you still cut the grass in the rain?
If we always waited until the rain stopped, it would be impossible to offer the reliable service that we do! But our years of experience mean we know which equipment and techniques to use to guarantee the best possible cut, even when it's raining.
I didn't see your team take any grass away when they cut it, but there didn't seem to be anything left behind. Why is that?
That's the magic of our mulching mowers! They finely cut the grass into tiny pieces and then spread it back into the lawn… without a trace! This is not only good for the environment, as there's no green waste to dispose of, but also acts as a free natural fertilizer for your lawn… you're welcome!
Do you work at the weekend?
We work really hard Monday to Friday but one of our Company Values is 'Family' and so we spend our weekends with them!
Can I choose what day of the week you visit?
To provide a reliable, quality grass-cutting service that is sustainable for both you and us, we need to group all jobs within a given locality together. One of the great benefits of a regular service is that the lawn looks neat and tidy all week, so it won't matter what day it's cut!
Can I book a specific time for my grass cut?
We tried to offer this as part of our service in the past, but due to various constraints beyond our control (traffic, weather etc) we inevitably ended up letting customers down. We don't like doing that so we stick to what we know we can deliver.
Does it matter if I'm out when you visit?
Not at all. Kindly just leave any gates unlocked so we can access all areas of the lawn – that's all we need!
Access to my back lawn is through my house, can you still cut my grass?
We can, but you'd need to make sure you're in on the day we visit and, unfortunately, we can't give you a specific time. It's most likely that we'd have to strim rather than mow the grass, as we wouldn't want to cart heavy equipment through your house.
Do I have to move objects off my lawn before you visit?
Yes please, wherever possible. Our operators are happy to help as much as they can, but as they work alone, some heavy objects may not be possible to move.
I forgot to clear up the dog's mess on my grass and found uncut grass around those patches after your visit – why was that?
We understand that you a have busy life and it might slip your mind to clear the mess before our visit. In that case, we'll do as neat a job as possible, but we can't clear the mess ourselves as it is a health risk and we can't mow over it. We'll do our best to get as close as we can but there is likely to be some longer patches of grass left as a result.
I forgot to unlock my side gate today, so you only cut the front grass. Will I be charged for the back lawn as well?
Unfortunately, yes. We always visit on the same day each week so you know when we're coming, but if there is an area we can't access, we'll make sure we catch up on it with our next visit.
Can I cancel my grass cut when I go on holiday?
Our service is all about regular grass cutting, because that's what lawns need. We've also designed the service to be as simple as possible, so we don't charge any extra when you happen to have an extra cut in the month (because of how the dates sometimes fall) and we'll always make sure we're there for your lawn each week or fortnight. If we can only access some areas of the lawn because you're away or the gate was left locked, we'll make sure we catch up on it with our next visit.
Do you offer any other services?
Unfortunately not. We choose to specialise in being experts in one service – grass cutting. We apply all our expertise to creating efficient systems and techniques so we can give you a great grass cut at competitive prices.
Can I pay the operator, instead of through the system?
Unfortunately not. Our operators are trained to cut your grass in the most efficient way to deliver a quality service. They don't deal with taking payments or making booking arrangements. But our fantastic, easy-to-use system does it all for you, so you don't have to worry about having cash or cheques when we call or making BACS payments after we visit.
What can I do on my MegaMow account?
When you book our service online, you will be issued an account which you can log into anytime and easily update your payment details.
Get your first cut for free - by this time next week!
Book now
Haven't found the answer you're looking for?
Contact us